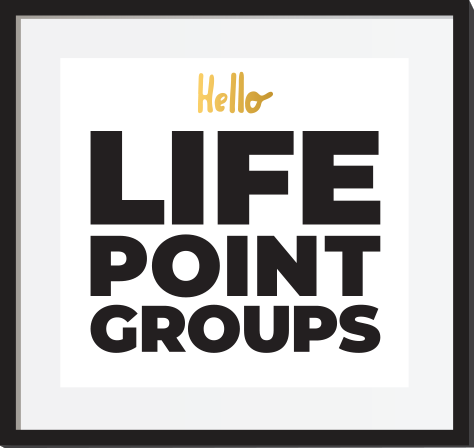 LIFEPOINT GROUPS are a simple way for people to CONNECT — virtually or physically — to engage in further connections, discussions and encouragement during the week.
GROUP IDEAS
Small home-based gatherings to watch weekend service.

Further your current small group discussions.

Create virtual GROUPS for those unable to gather physically.
WHAT A GROUP WILL DO:
Allow opportunities for CONNECTION.

Jump start CONVERSATIONS.

Encourage ACCOUNTABILITY.

Create SAFE environments.
WHAT A GROUP WILL NOT DO:
Make you coffee (unless of course one of your GROUP-mates brings you fresh coffee to your gathering).