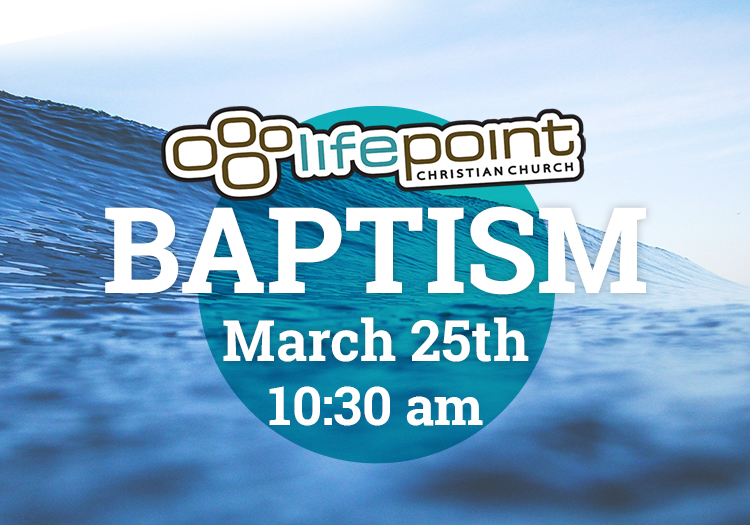 Baptism Sunday
March 25 @ 10:30 am

-

10:45 pm
At LifePoint we LOVE Baptism Sundays. Baptism is an important time in one's life. It marks a beginning. Indeed it marks the beginning of a faith journey, in which you will spend the rest of your life, discovering God's love for you and how you can live with a sense of God's love every day. It's a chance for you to share with others what God is doing in your life and to let the world know that you are not defined by your past, that you want to live a new life in Christ.
Whether you were baptized as a child, want to recommit your life to Christ or you're new to the Church, Baptism Sunday is a great day to make a declaration of your faith! We can't wait to celebrate with you. If you're ready to celebrate with us in our next baptism service on Sunday, March 25th at 10:30 am (between the 1st and 2nd services), sign up below.
If you have questions about what baptism means or if it's right for you, please email Pastor Jan (jan@lifepointchurch.com) or fill out the form below.